Panatta Interior and Yacht Design was founded in 2013 by Francesca Panatta, an Italian designer with a keen interest in all the different forms and shades of her sector.
Since 2009 Francesca has been cooperating with Italian furniture designers as well as yacht design and architectural studios, and she was involved in projects in the United Kingdom and Sweden before finally moving to Hamburg, Germany. After working as a designer for cruise liners, she decided to let her skills and professional experiences converge and founded her own studio in winter 2013. Since then, Francesca has collected valuable experience both in designing and in managing shipbuilding, gastronomy and residential projects, especially in Germany and in Denmark.
This very diverse portfolio allows Francesca to guarantee her clients expertise and reliability, together with that much of curiosity and creativity which is the base of the design process. Any project, no matter if it is designing a house or managing the construction of a new boat, will be unique, tailored to perfectly fit the needs of the clients.
Francesca is currently based in Bremen, Germany. Please do not hesitate to contact her to discuss your ideas or arrange a personal presentation of the Panatta Design portfolio.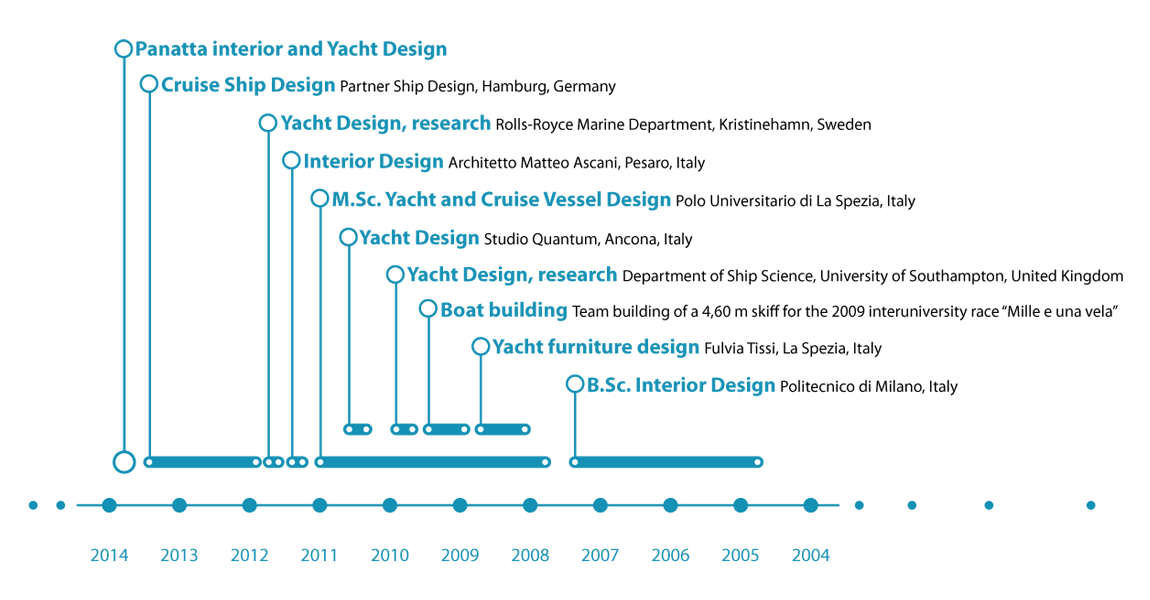 Salva
Salva